SHF is designed to be a lean and agile entity. Our small leadership and staff team cover the core technical and professional functions needed to develop, operate and evolve the SHF business model. We make use of the diverse skill set across UNOPS, ranging from human resources, to legal, to in-country representation and insight. Services are procured and expertise is hired following UNOPS systems and processes.
Meet our Leadership.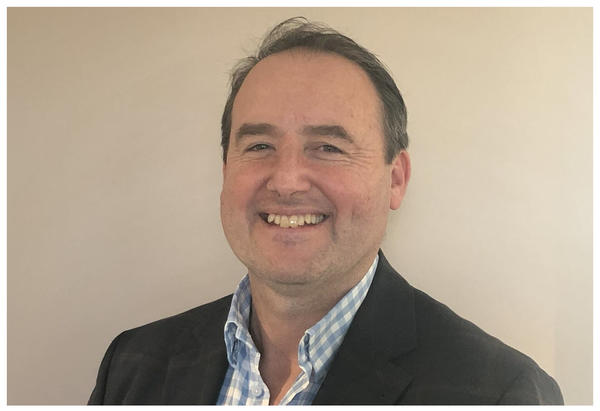 Dominic O'Neill - Executive Director, SHF
Mr. Dominic O'Neill joined UNOPS in September 2020 to lead with the setup of the new Sanitation and Hygiene Fund (SHF). The SHF was launched by DSG Amina Mohammed in November 2020 and the SHF became operational in July 2021 with Dominic as Executive Director (level D2). 
Dominic has a long-standing career over three decades in international development. In his early career he worked for the Ministry of Health in Namibia as an Environmental Health Adviser and later joined Raleigh International as a Country Director in Namibia, Mongolia and Chile.
In 2002 Dominic took up the role of Environmental Health Policy adviser at the UK Government's Department for International Development (DFID). Later In 2003 he was tasked with setting up DFID's first bilateral development programme in Yemen where he led an international effort to raise $5bn of investment and aid funding for Yemen in 2006.
Over the next ten years he was based in Iraq, Sierra Leone and Nepal as DFID's Country Director. In 2013 he became the UK's Executive Director on the Board of the African Development Bank representing the Governments of the Netherlands, the UK and Italy, based in Tunis then Abidjan. He played an active role in ensuring innovative ideas like the Africa50 Fund were approved by the Board.
Dominic then returned to DFID and took up the position of Head of United Nations and Commonwealth Department responsible for UK funding to UNICEF, United Nations Population Fund (UNFPA), United Nations Development Programme (UNDP), United Nations Human Rights Office of the High Commissioner (OHCHR), Food and Agriculture Organization of the United Nations (FAO), World Food Programme (WFP) and International Fund for Agriculture Development (IFAD).
Prior to joining UNOPS to be the SHF Executive Director, Dominic worked for the World Wide Fund for Nature (WWF International) as their Chief Operating Officer. He was responsible for the oversight of WWF International's 40 offices in Africa, Asia and Europe as well as the overall coordination of operations across the WWF network's 80 offices and 7000 staff.
Dominic graduated in Environmental Health and later completed an MSc in Water Pollution and has had a strong commitment to environmental health throughout his career.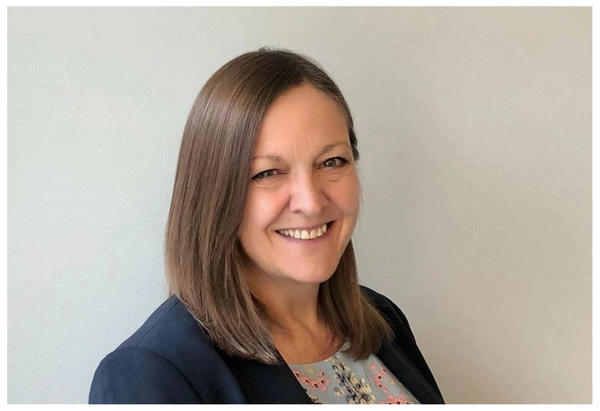 Sue Coates - Deputy Executive Director, SHF
Ms. Coates brings a wealth of experience to the role of Deputy Executive Director (level D1). With a background in education and management, she has worked in many different contexts and environments, including in UK industry, academia and the public and private sectors. She moved from UNICEF to UNOPS in 2018.
Previously serving as UNICEF Regional Advisor for Water, Sanitation and Hygiene (WASH) in two regions, West and Central Africa, and East and Southern Africa, Sue has vast experience of social development across health, education and gender, having worked with country offices and their national and local government counterparts across 44 countries.
As Chief of WASH, UNICEF India, Sue contributed to the largest sanitation initiative in the world, the government's Swachh Bharat Mission (Clean India). Working closely with the national ministry, state and district administrations, she experienced how to manage complex at-scale programmes, and drive social movements to challenge deeply entrenched social norms around open defecation, human rights and the position of girls and women in society. India also provided Sue with the opportunity to work in collaboration with a diverse group of influencers, including eminent inter-faith leaders, legislators, youth innovators and activists, humanitarians, journalists, editors and business leaders.
A passionate advocate for girls' access to education, Sue also provided high level advice for the national campaign, 'Swachh Bharat -Swachh Vidyalaya' (Clean India - Clean Schools) which heralded a new era in the Indian government's focus on WASH in Schools and Menstrual Hygiene Management.
Sue's contribution over the years has also included applied research at the Water Engineering and Development Centre (WEDC), Loughborough University, where she was Associate Director for WELL, the UK DFID resource centre for water, sanitation and environmental health, and Programme Manager for its global partnership network.
Sue's journey and commitment to international development began in Zambia in the mid-1990s, when as a VSO she helped shape the beginnings of the country's district-WASH approach.
Prior to joining SHF she was Deputy Executive Director and Programme Director, the Water Supply and Sanitation Collaborative Council (WSSCC), and also served as Executive Director a.i..