Global health begins with sanitation, hygiene for all
May 12, 2022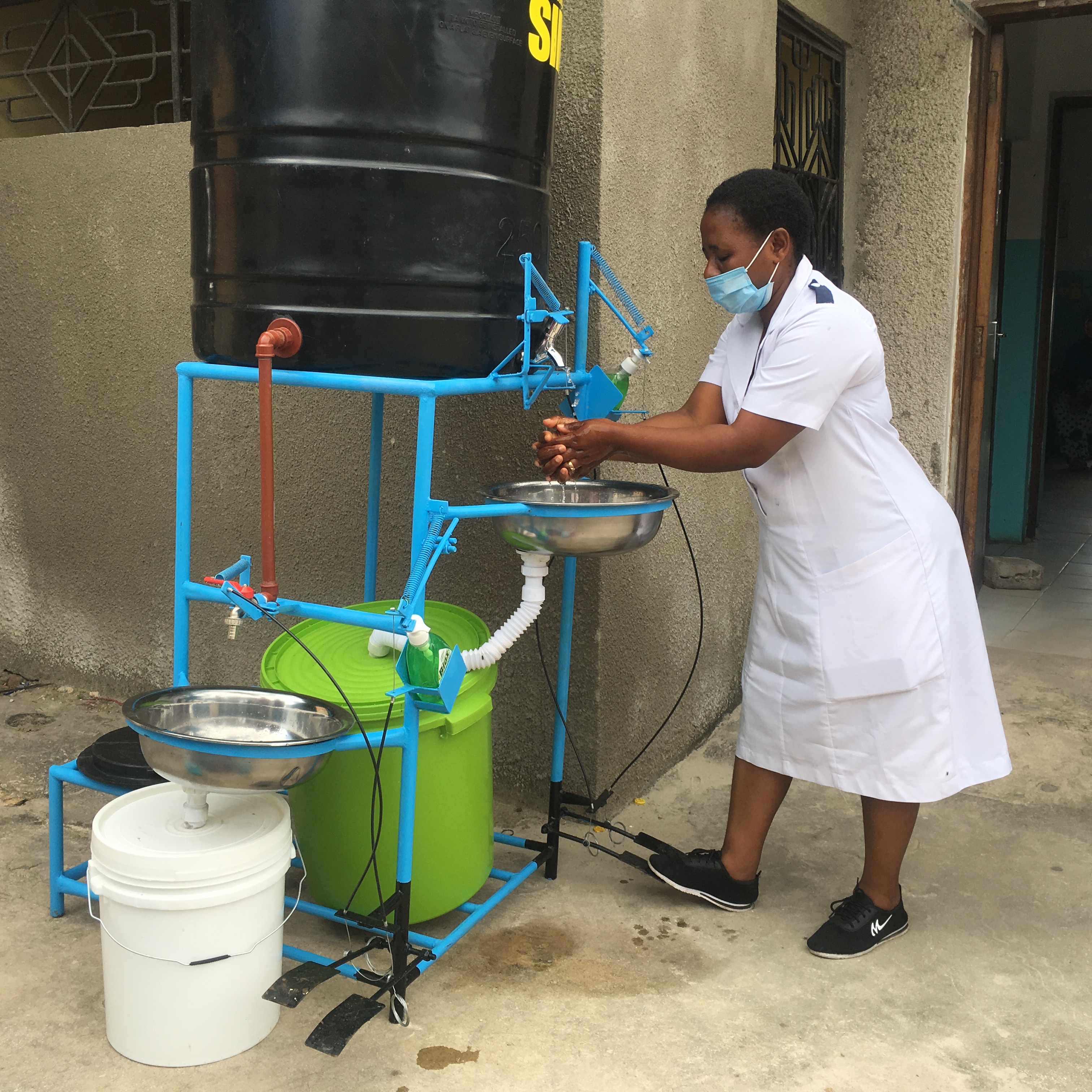 The world's health crisis urgently needs to have the basics in place - sanitation and hygiene are essential for providing dignified and safe people-centred health services. 
One of the first things I learned as a young mother was the importance of clean hands to keep my baby safe and healthy. I have taken this message to every visit I have ever made to family, friends or communities celebrating the arrival of a newborn child, yet I am alarmed that according to WHO/UNICEF, 1 in 3 people globally do not have basic hand washing facilities with soap and water at home. 
We know that handwashing with soap is one of the best ways to ensure a community is healthy and protected from germs, yet the midwives I speak to through the Wellbeing Foundation Africa (WBFA) share accounts of the.everyday challenges caused by their absence. It is staggering that 1 in 10 healthcare facilities globally do not have any sanitation services and 1 in 3 do not have hygiene services at points of care. This means there is no sink or soap for handwashing in the labour room and  a bucket of water has to be fetched from an outside tap, with mothers and health workers forced to share very limited amounts. 
Our current on-the-ground reality results in the inability to implement the most basic infection control measures, a situation that not only endangers patients and staff, but also presents a danger to us all. Health facilities are also at the epicentre for pandemic containment, but the lack of these most basic services is contributing to further spread of disease. 
This situation needs to change. For far too long, those with decision making powers have failed to consider water, sanitation and hygiene services as essential to healthcare and well-being. We urgently need a holistic, common sense approach that brings evidence, practice, markets and financing together. Only then can we deliver upon the stated objectives of the UN Sustainable Development Goals 3, 5 and 6: Good Health and Wellbeing, Gender Equality, and Clean Water and Sanitation, respectively.  The need for such an approach is particularly poignant in the context of Nigeria - a country with one of the fastest growing populations yet health challenges  so pronounced that its women and children needlessly die and suffer.  
WBFA, in collaboration with the Sanitation and Hygiene Fund (SHF) is determined to facilitate a flourishing sanitation economy to secure a vibrant marketplace for sustainable services. We believe the approach is long overdue.  
We in the global health and development community cannot allow mothers and newborns to die from preventable and unnecessary complications, or have diseases spread, simply because the basic sanitation and hygiene services are not available. We must come together and bring all of our different but equally valuable expertise to activate sanitation economies and support countries to take game-changing actions. 
I am committed to seeing hand hygiene as a quality indicator in every health facility and a national mark of quality health care. We can't clap with one hand and nor can we fix the global sanitation, hygiene and Menstrual Health and Hygiene (MHH) crisis alone. We need all hands, minds and finance on board - governments, communities, and the private sector - to take local, innovative and sustainable solutions to scale and change how we view, and invest in, the basics - sanitation and hygiene.
(This article first appeared in The Guardian Hosted By series April 2022.)