The Sanitation Economy, awash with opportunities
May 12, 2022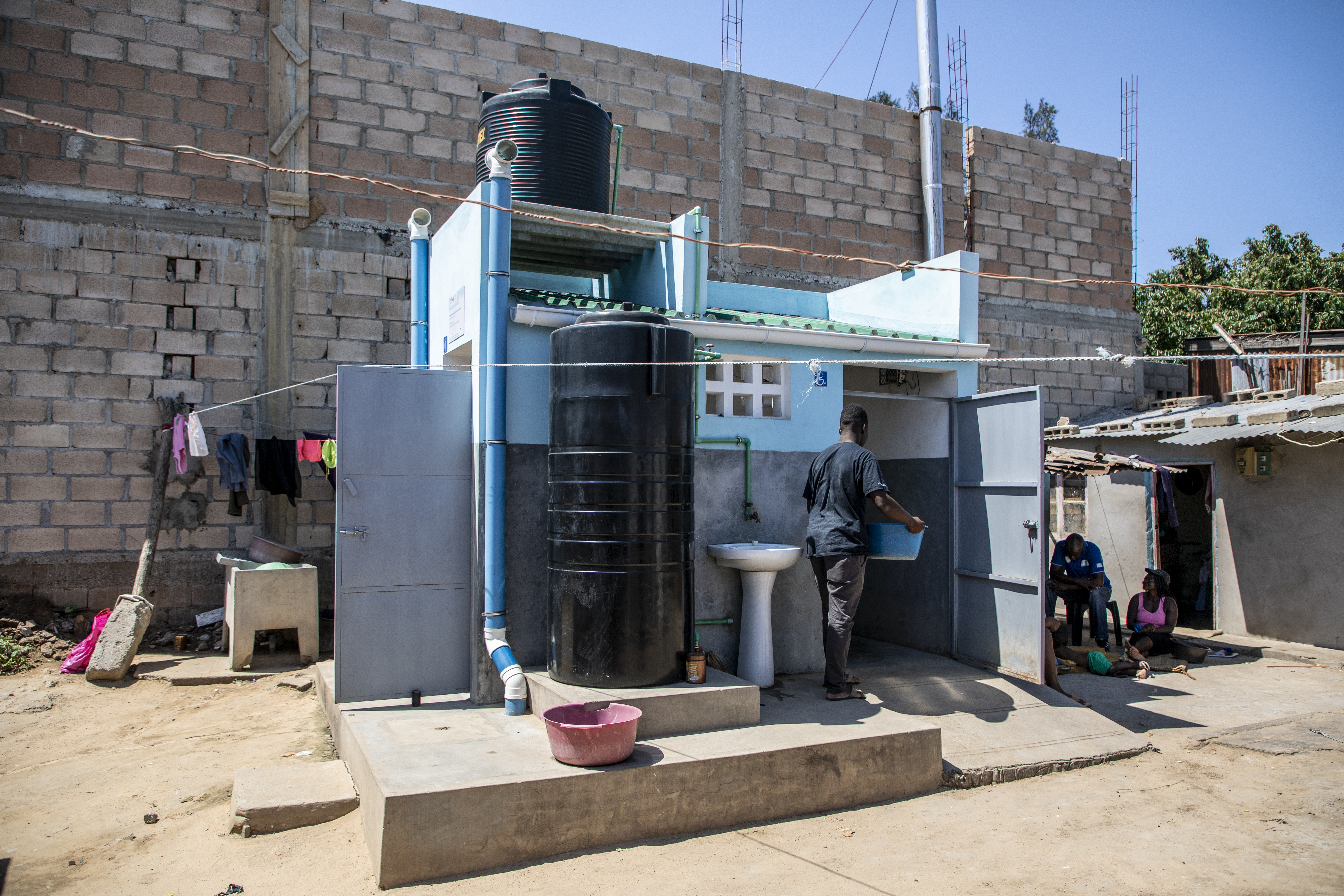 4.2 billion people lack access to safe sanitation globally. Smart, innovative investments in the sanitation economy can transform lives and economies.  
In 2015 the global community agreed on a new target for sanitation; Sustainable Development Goal (SDG) 6.2. In 2022, just a few months from the midway point of the SDGs, the world is woefully off-track on achieving this target. New, innovative ideas deployed at scale are needed urgently if we are to have any chance of getting this SDG on track.  
Based on the latest World Bank estimates, the total annual capital cost for providing access to basic sanitation is $19.5 billion, the costs for safe fecal waste management is $49 billion and the cost for hygiene is $2 billion. These numbers are staggering, especially in the crisis-affected global economy of today, but by looking at this challenge as an opportunity we do have a chance to turn this situation around. 
Sanitation, hygiene and menstrual health have value and opportunity for individuals, the economy and the environment. Knowing this value, encapsulated in the sanitation economy, can help governments and investors see improving sanitation and hygiene not only as an opportunity for building human capital but also for accelerated economic growth and jobs. Every single individual wherever they may be needs to use a toilet so we know that demand in this instance is guaranteed. And yet, impactful, sustainable investment into sanitation and hygiene remains low and this is where we are faltering.
Local, viable solutions in sanitation, hygiene and menstrual health can be taken to scale in a sustainable way, for communities and for the planet. Investment in the sector through smart, innovative financing can generate financial returns while also creating a positive social or environmental impact. 
This approach has been applied successfully before in various sectors, most notably the off-grid energy sector. Over the last decade, investment in off-grid energy has flourished and is providing sustainable and affordable energy to previously unserved communities and is now attracting significant global investment. 
And what if we drive a similar transformation in the Sanitation Economy, a promising but largely untapped marketplace of products, services, and renewable resource flows related to sanitation, hygiene and Menstrual Health and Hygiene (MHH)?
In Kenya, the sanitation economy is valued at USD 3.2 billion, with an estimated growth potential of USD 6.2 billion in 2030. In Nigeria, the growth is calculated from USD 15.5 billion in 2021 to 26 billion in 2030. 
Supported by the UN Deputy Secretary-General Amina Mohammed, and our donors, we at the UN's Sanitation and Hygiene Fund (SHF) are working with governments to help them identify and tap into this potential. By catalysing and nurturing their national sanitation economies they can grow, providing more and better goods and services as well as creating jobs and investment opportunities in local SMEs. In addition, adopting a circular sanitation approach has the potential to unlock 3.8 trillion litres of human waste every year from toilets and sanitation systems for reuse in the wider economy for agricultural and energy purposes. And this is just one possibility. 
The world needs a drastic shift in how we view and tackle the global sanitation, hygiene and menstrual health crisis: governments can become effective enablers to grow their sanitation economies, and investment in the sector from the private sector and investors can yield financial and social impacts. Anchored in a broader approach to the national sanitation economy, we can create opportunities for livelihoods, better health, circular economies, climate resilience and more.
Through the design and building of innovative financial instruments we can activate national sanitation economies and revolutionize peoples' lives. This is an opportunity to accelerate our collective progress towards SDG 6.2 that underpins health, education, gender equality, economic development and climate resilience. We must work better, faster, smarter - and we can.  
(This article first appeared in The Guardian Hosted By series April 2022.)